Make Rail Yards Work Better
Time, location, speed, mass, momentum, acceleration... terms we use in physics classes that are crucial measurements for Trainyard Tech, LLC, and its co-founder and president, John Aliberti. Hardware and software from data acquisition company Microstar LaboratoriesTM, Inc., allow Trainyard Tech to capture these measurements precisely.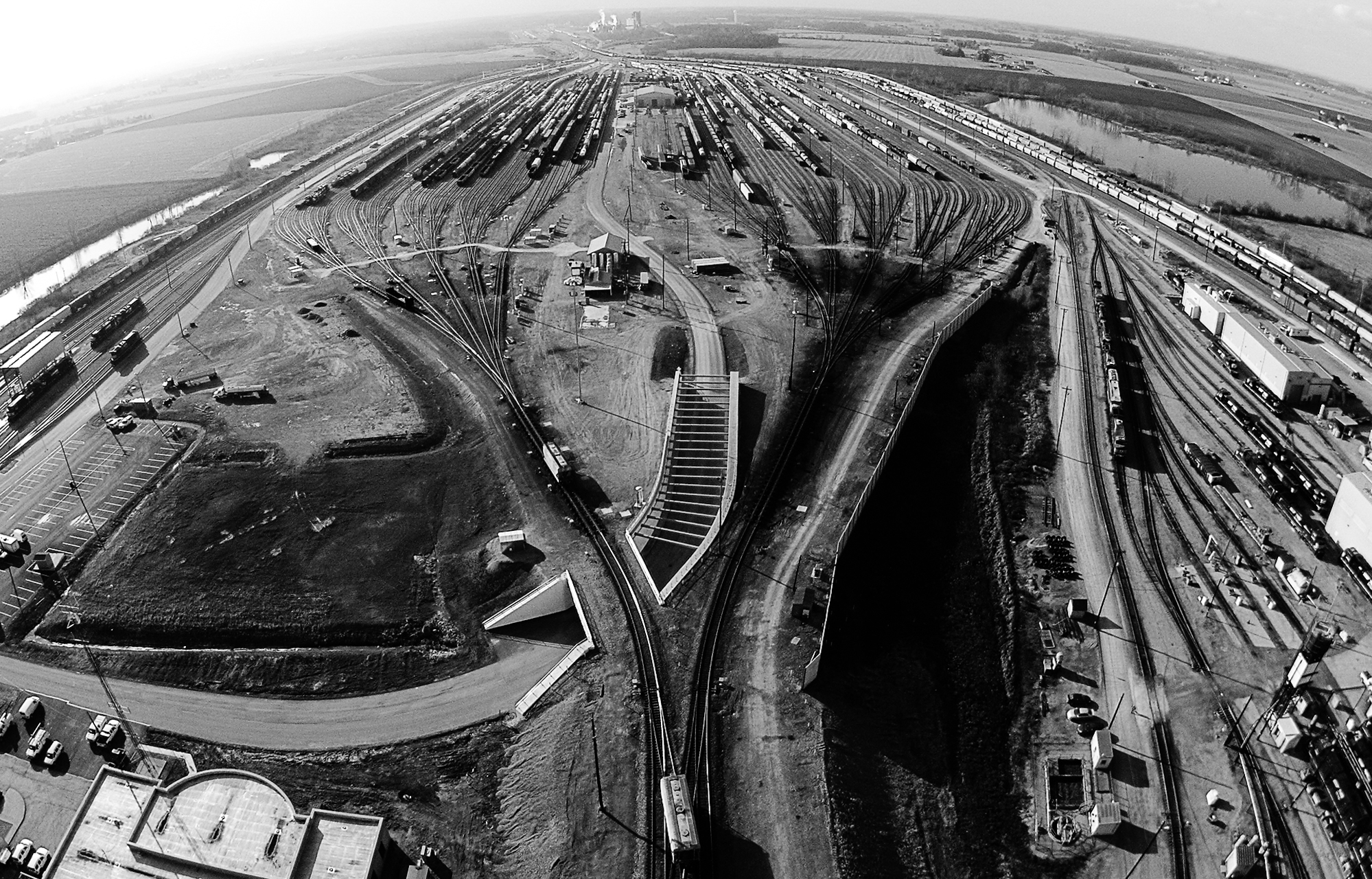 Trainyard Tech provides process control systems for Class 1 railroads in freight yards, through the CLASSMASTERTM systems. The biggest challenge for such process control systems is capturing precise railroad car momentum and speed. Cars are uncoupled at the crest of a hill – the hump – and roll by gravity to their destination tracks, controlled by switches and braking devices. Proximity rail sensors, around 200 in each system, allow precise car locations to be determined as the car passes over each sensor, located under the rail. Cars vary in weight from an empty car – about 20 tons – to heavier cars – about 130 tons. Cars may reach a maximum speed of 30 feet per second.
Precise car speed and momentum are processed in real-time using Trainyard Tech software – originally written by Aliberti – with data acquisition systems from Microstar Laboratories, Inc. The ultimate goal is to ensure that cars are: sorted by destination, travel at safe speeds, couple safely, and reach – without stopping short of – their destination.
Trainyard Tech systems store all data events for every rail car in a relational database. Aliberti says that "A wealth of information is stored for the life of the system" and is available to the customer via a web-based interface. Data, reports, and graphs are used by the customer to help improve operations, maintenance, and efficiency, and to perform troubleshooting. Getting a full picture of each car's transit through the yard helps the customers make short-term decisions and long-term plans.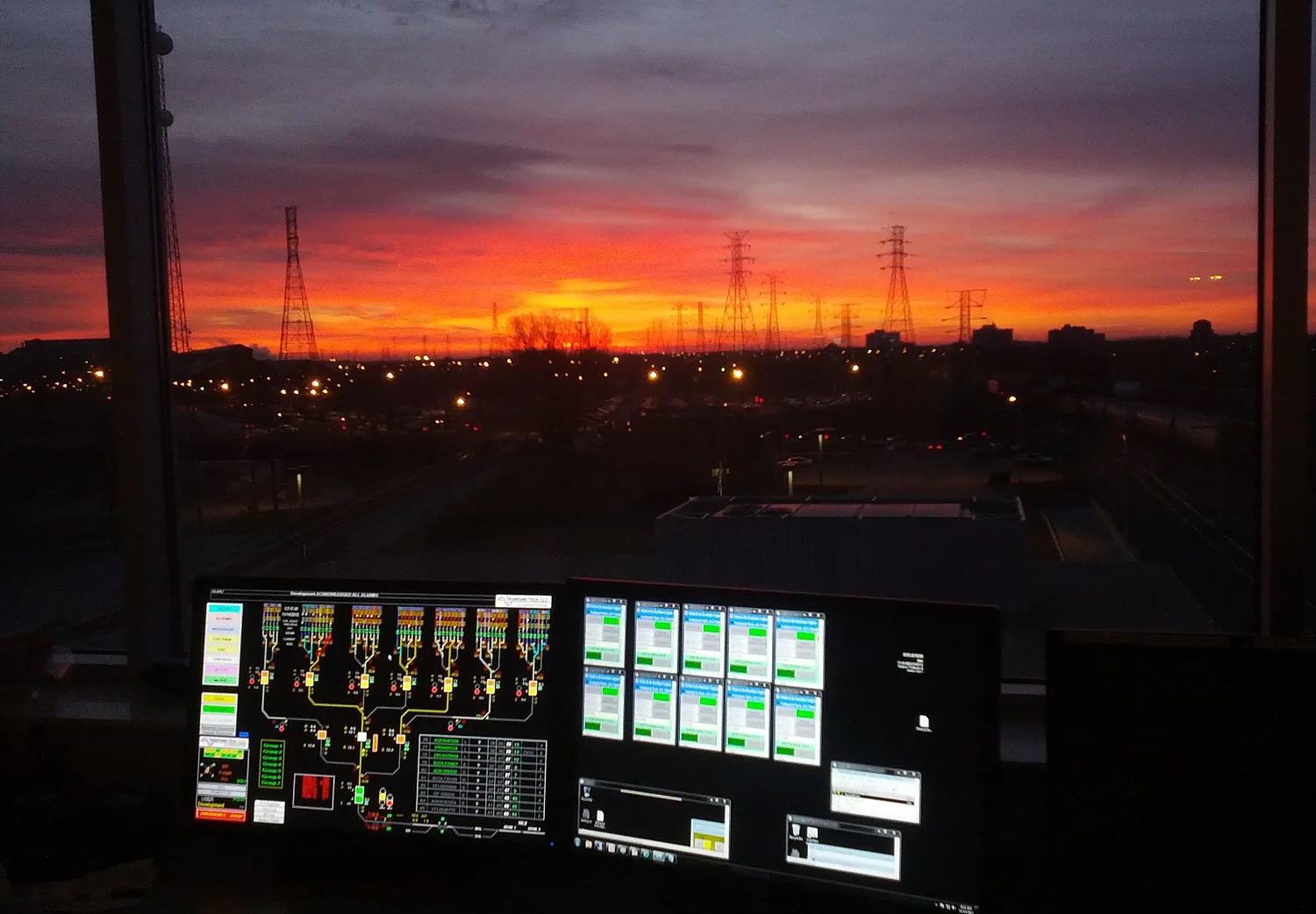 While Trainyard Tech are experts in the rail yard, Microstar Laboratories provides Data Acquisition ProcessorTM (DAPTM) boards and other measurement and control technology to enable them to make those essential measurements – and respond to them in real-time. DAP boards have an onboard processor, freeing systems from delays and providing high-speed measurement and real-time processing. Each Trainyard Tech hardware system includes a DAP board at its heart, plus digital input/output cards that expand the number of inputs and outputs to increase capacity. This is provided in a rugged PC chassis: the DAPserverTM system gives Trainyard Tech one resilient package.
Microstar Laboratories DAP boards allow Trainyard Tech to capture data at a very fast rate – every 10 microseconds – and digital input/output boards allow Trainyard Tech to use a large number of inputs and outputs: 128 of each. This high sampling rate and high channel capacity gives Trainyard Tech exactly what it needs from a data acquisition system.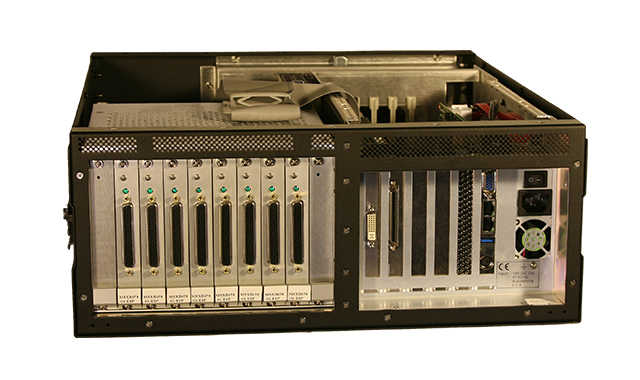 As part of the CLASSMASTER system, Trainyard Tech uses Microstar Laboratories DAP boards in a particularly interesting way: to measure and analyze Doppler radar car-speed data. These are continuous speed measurements, used to adjust braking, with a sample rate of about 50 milliseconds. The Doppler pulse is converted to a digital voltage from which train car speed is calculated. The DAP board directly converts the pulses over time, using a software filter. No extra hardware filters are needed; the DAPserver system is the only hardware used.
Aliberti says that Microstar Laboratories provide "a good product for us ... It's rugged ... We put them in harsh environmental areas ... The bungalows we put them in, out in the middle of the rail yard, are subject to a lot of vibration, dust, and temperature changes." DAPserver systems provide that complete data acquisition package.
Trainyard Tech's CLASSMASTER process control systems are successful at precisely controlling rail cars so they arrive safely at their intended locations. Microstar Laboratories make this possible by providing DAPservers, DAP boards, digital input/output boards, and the data acquisition and control software. The entire system provides an excellent rail-yard solution due to fast data acquisition rates, the large number of inputs and outputs, and its long-term, reliable operation in adverse environmental conditions.
"If it allows us to do our job... then the customer is happy with that." Working together, Trainyard Tech and Microstar Laboratories get the job done.
Microstar Laboratories, Inc. claims Microstar Laboratories, Data Acquisition Processor, DAP, and DAPserver as trademarks. CLASSMASTER is a trademark or registered trademark of Trainyard Tech, LLC. Other organizations may claim – or may have registered as trademarks – other trade names, logos, and service marks that appear in this document but not in the list above.
Train yard images are courtesy of Trainyard Tech, LLC.
Microstar Laboratories makes it a practice to use an appropriate symbol at the first occurrence of a trademark or registered trademark name in a document, or to include trademark statements like this with the document.
Browse other application case studies.