Microstar Laboratories uses this image to illustrate the June 27, 2017 press release.
Microstar Laboratories suggests this text to go with the image:
DAPtools for Python enables scripted data acquisition on a GNU/Linux desktop system with a Data Acquisition Processor (DAP) board.
A reduced-resolution version of the image is displayed below.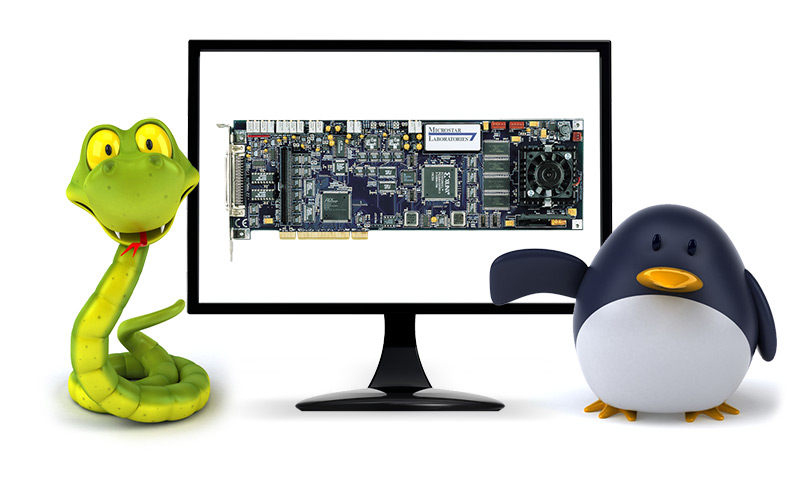 Snake, penguin images: Julien Tromeur/Shutterstock.com; Monitor: Goldenarts/Shutterstock.com