Display your data in a table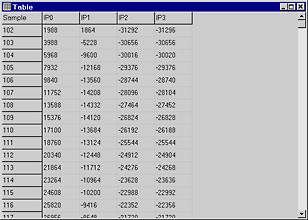 The Table window displays text representations of data acquired and processed by the DAP board. Only data from the selected channels are displayed. And you can configure the columns and rows of the table to fit your preferences.
Export the data to another program, like Microsoft Excel, for additional analysis, if you prefer.